Corporate History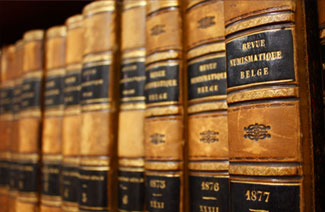 Noble Numismatics was originally established in Sydney as Spink & Son (Australia) in 1976 by the current managing director, W. James Noble. A Melbourne office was later opened in 1982 by the late Ray Jewell. The company's present form — a wholly Australian owned and operated entity — was incorporated in 1993.
Since opening the company has conducted over one hundred major public auctions, realising in excess of $220 million and achieving numerous Australian and world auction records. The company has handled many of the country's most important collections and deceased estates. The firm's expertise is backed by an experienced staff and the Sydney office is home to one of the world's major numismatic libraries comprising over 20,000 volumes.
Noble Numismatics has also acted as valuer for the Australian Museum, the Museum of Victoria, numerous universities and several government departments at state and federal level.
Today the company continues its strong tradition by offering the highest standard of service to clients.